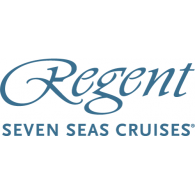 Why Discounted Cruises with Regent Seven Seas Cruises; the World's Leading Cruise Line?
The Regent experience offers you the very best of luxury, with special touches that allow you to feel at home when you're aboard.
From attentive service and exquisite dining options to one-of-a-kind experiences and an atmosphere of genuine hospitality, there's so much to love about Regent Seven Seas Cruises. Every luxury is included…and many of them are completely free! Travelers can take advantage of unlimited shore excursions, unlimited beverages from expert mixologists, and valet laundry service all free of charge. Experience your destinations like never before with free 2- or 3-night land programs that allow you to dive deep into authentic cultural experiences before or after your voyage. With upcoming Regent Seven Seas Cruises offers in 2021 and 2022, you'll be able to see the sights of every continent in style.
These free offerings aren't all Regent has to offer. Regent Seven Seas Cruises deals include specials for solo guests, families with children, and more. Other options allow you to save up to $8,400 per suite or upgrade your suite for free! Right now, through February 28th 2021, Regent offers 50% reduced deposits. Take advantage of these offerings and more with Cruise Marketplace! Our experienced staff will help you find your dream vacation for a comfortable price.
Why do it yourself? Call our personal Regent Seven Seas Cruise Line travel agents for help. You won't be disappointed.
Toll Free: (800) 826-4333
Start your Regent Seven Seas Cruiselines Cruise Search CLICK HERE